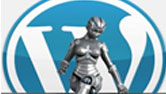 WP Robot is a WordPress plugin designed to make it easy to create powerful autoblog sites quickly.WP Robot will allows you to autopost Amazon products, Articlebase articles, eBay auctions, Clickbank ads, Flickr images, Yahoo Answers Q&A;'s, Youtube videos, Yahoo news and external RSS feed on your blog by just entering the keyword you want the content to be posted.
In addition, Try WP Robot Today!" rel="nofollow">WP Robot can translate and rewrite any post that it creates. You can include your affiliate ID in any Amazon, Clickbank or eBay post to help monetize your blog.
WP Robot provides a comprehensive, fully customizable, and modular package enabling customers to select the best combination of software to meet all their needs. The software package includes 10 modules that offer an easy to use, powerful autoblog solution for WordPress blogs:
1. WP Robot Amazon Module
Automatically create Amazon product posts for any keyword you want to target in your niche.
Add REAL customer reviews to your blog posts as comments.
Posibility to scrape the full Amazon description including all tables and images.
2. WP Robot Article Module
Automatically post articles for any keyword you specify.
Templating system to change the look of your posts.
Option to include author box in posts.
3. WP Robot eBay Module
Create good looking eBay auction posts on any keywords you want.
Add up to 6 different auctions to a single post.
Editable post template and many other options.
4. WP Robot Clickbank Module
Free and included in every copy of WP Robot!
Automatically post Clickbank ads on your blog.
5. WP Robot Yahoo Answers Module
Post targeted questions from Yahoo Answers related to any topic and niche.
Adds all the answers of the question as comments to the created posts!
Filter questions by Yahoo Answers categories.
6. WP Robot Youtube Module
Add Youtube videos that might interest your readers to your blog without lifting a finger.
Retreives the Youtube comments and adds them as comments to your blog.
7. WP Robot Flickr Image Module
This module helps to add screnshots, images and other media on any topic from flickr.com to your blog automatically
Has customizable options, that includes choice of image size, licensing and sort mode.
It can add images to posts created by any of WP Robot's other modules by the templating system.
8. WP Robot Yahoo News Module
Post targeted content from Yahoo News related to any topic and niche.
Choose from many different languages, including English, German, French, Spanish and Italian.
Uses the official Yahoo News API (a free Yahoo Application ID is required to use this module).
Add up to 5 news stories in a single WordPress post.
9. WP Robot RSS Module
Post targeted content from any RSS Feed you can find to your blog on autopilot.
Posts the full article of the RSS feed (and not just a short description) if available!
If the module finds any it will also add all the comments available in the RSS feed (i.e. for WordPress blog feeds).
10. WP Robot Translation Module
The translation module is different from the rest: It does not add new content to your blog, but instead can translate any content created by other modules into many languages.
Works together with all other content modules!
Can translate posts in many different languages.
By translating multiple times (i.e. from English to Spaish to English) it can also create instant unique content!
The translation module uses the translation services from Google and Yahoo to translate posts automatically.
Try WP Robot Today!
https://www.naveenkapur.com/wp-content/uploads/2018/11/WPRobot.jpg
94
166
Naveen Kapur
https://www.naveenkapur.com/wp-content/uploads/2019/11/logo-300x107.png
Naveen Kapur
2009-09-09 16:59:15
2020-03-28 08:04:06
WP Robot – create powerful autoblog sites quickly