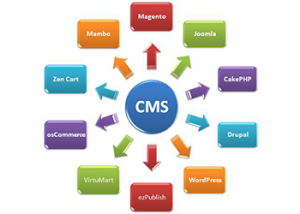 Content Management System (CMS) is a recent buzzword in website development.
It has made management of websites a lot easy for common users, who do not have a sound technical knowledge of various programming languages and applications.
CMS enables users to write, upload and store digital texts such as technical manuals, news articles, marketing brochures etc. The content thus managed entails electronic files, audio & video files, online documents, spreadsheets, image media, word processor documents etc. CMS also helps website owners opt for multiple content developers and protect various sections of their website. [Read more…] about What is Content Management System (CMS)?