Google Traffic Touches New Heights with Google Base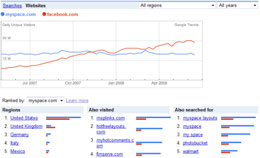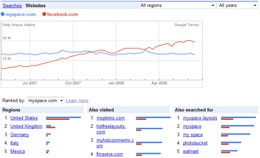 Once in a while companies like Google which sell, trade and distribute knowledge, come up with products that can be understood only when you use them. They certainly attract Google traffic by the truck loads. However, they tend to preserve an aura of mystery around them—
the "vow factor" always remains in focus. Google Base is one such product.Defining Google Base in Terms of a Viable Google Traffic Strategy Google Base can best be described as an adjunct to its overall search mission—to provide its users whom Google likes to call "searchers" with the finest search experience that innovation can produce. Think of Google Base as a relational database in which you can upload just about any type of content and categorize it not necessarily for immediate use but surely for use down the road by way of added listings on one of the many search engines which Google currently operates and manages.
Google Base allows owners and legitimate aggregators of content to upload text, images, and structured information in formats like XML, PDF, Excel, RTF, and even Word Perfect. You can upload content through both online and offline means. We will tell you how to do so in just a moment. Features and Highlights of Google base Content uploaded on to Google Base will eventually become fully searchable through either Google.com, Google News, Google Maps, Google Images or any other future search products which Google may introduce down the road.
It goes without saying that this is perhaps one of the most innovative ways to increase website traffic through a Google traffic matrix. Google will even go to the extent of hosting your content for you if your content does not happen to be online. This is different from Google.com and the other search products in that you have to be hosted independently for Google to display you in its search engine results pages (SERPs). Google Base also enables you to describe the features of your content which you have posted on its servers. WE can think of Google Base as a type of online classified service featuring not products for sale but information designed to satiate the human thirst for knowledge—an asset which is sure to attract much Google traffic especially on topics that happen to be contemporary and time sensitive.
Uploading your Content on Google Base
You can upload your information files to Google Base Servers through various gateways. For instance, you can use the Google Base FTp address to upload content via FTP.
Google also provides an API in order to automate the process. Look for it in the Google API library. Google provides a host of analytic tools to track performance and generate usage statistics.
Benefits of Google Base and Improving Google Traffic Counts
Here is a quick summary of the various benefits of Google Base, which in unison, clearly demonstrate that Google Base is indeed a sound value proposition for the upbeat content
owner:
Google Base is available free of Cost at the present time
Submission of online and offline content is easy, you can submit content either via a Google base API or a data feed.
Currently Google Base is available in two languages– English and German.
Content which you submit on Google Base will eventually be found on Google properties like-Google or Google Maps.
Google Base allows you to add characteristics called tags in which you can describe your content, so that searchers can easily find it. When the individual attributes become more popular, Google will suggest them when others post the same type of content. Popular content will be shown as suggested items in the "choose and existing item type" drop-down menu.
Great Way to Generate Google Traffic
Thus, Google Base makes the process of search and information retrieval a breeze. It provides content owners and aggregators with a dependable platform to post their online and offline content. Google's welcome decision to even host the offline content when no independent URLs are available is surely the right step in the right direction as it will leave no one excluded If you wish to explore the power and potential of Google Base to generate Google Traffic, welcome to the club. You are certainly heading in the right direction. The first thing you need to do is to identify content that is unique to your niche. Hire a content specialist to develop Google Base content for this purpose if you are unsure of how to do it yourself. Once it meets the parameters Google has established for automated submission, it is time to upload. Use the following link to learn just about everything there is to learn about increasing Google Traffic through Google Base and to upload your Google Base content to generate quality Google traffic: http://base.google.com/support/
https://www.naveenkapur.com/wp-content/uploads/2018/11/googlebase.jpg
158
260
Naveen Kapur
https://www.naveenkapur.com/wp-content/uploads/2019/11/logo-300x107.png
Naveen Kapur
2010-07-01 19:00:48
2020-03-28 08:03:37
Google Traffic Touches New Heights with Google Base