All about Web Hosting: What are the Various Types of Web Hosting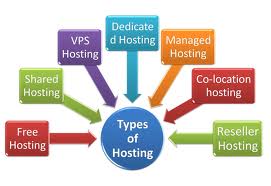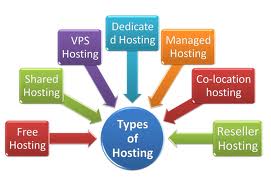 Are you confused as to which web hosting should you take? I know if you have to choose the best web hosting service from different types then it lead to a lot of confusion specially when you are not aware of what all possibilities and web hosting types that are available to you.
In this article, I have summarized various types of web hosting that are available in market these days to choose from and I am sure that after going through this article you would definitely be able to decide the best web hosting for your web site.
First and foremost is the 'Free Web Hosting'. This is offered by many companies but you only get limited services when you take 'Free web hosting' service. In most cases you get web hosting for free but then you are required to put an advertisement banner on the top of your web site. This is called advertisement supported free web site hosting. When you get free web hosting then you will have to provide in a sub domain, for example, www..example.com or a www.example.com/ whereas a paid web hosting will provide
you a second level domain along with the hosting for example www..com. There are many companies that use free web site hosting when they initially start their business. At the initial stage companies do not have so much money to spend so they go in for free web site hosting. In return web hosting companies earn money from referral and advertisement clicking.
Another web site hosting option that you can choose from is the 'Shared web hosting'. As the name itself suggests, your web site is hosted on a shared server with many other web sites. Every web site is hosted on its own partition or section on the server. There are close to hundreds or in some case thousands of web sites that are hosted simultaneously on a shared server thus sharing the same server components like disk storage, CPU and RAM. Broadly speaking Shared web hosting is the most economical web hosting option as hundreds of web site owner share the same server set up and maintenance costs. You can accomplish the task of shared web hosting in 2 ways:
• Name based
• IP based
The next type of web hosting that I am going to discuss is the 'Reseller web hosting'. In this type of web hosting the account owner can use the disk space and bandwidth allotted to him or her to host their own web sites rather than using the 3rd party allocated components. Reseller buys hosting services from a wholesaler after which he sells it to customers and earns his profit. Reseller get a fixed hard disk segment along with bandwidth which he or she uses to resell to customers. It is completely resellers' choice if he or she wants to rent a devoted web server from the web hosting company or re-sell the shared web hosting services. In latter case, web hosting company gives reseller the permission to sell out the given disk space and bandwidth to its customers without the need to rent a server. Let me tell you that
just like shared web hosting, reseller web hosting is also a cheap and an inexpensive web hosting method for startup companies.
The VPS web hosting or Virtual Private Server web hosting is a hosting method in which a physical server is portioned into small multiple web servers in such a way that each web server runs on its own dedicated machine with same capabilities. Each web server operated and runs on its' own Operating System and can be rebooted independently without interrupting other small servers. This web hosting method bridges the gap in the Shared and Dedicated web hosting services by giving the customers an independent VPS service. The Virtual Private Server (VPS) web hosting method operates on its own Operating System thus giving each user highest access level. User can install almost any software on its Operating System which is not at all possible in case of Shared or Dedicated web hosting types.
Another type of web hosting service is the 'Dedicated web hosting'. It is a web hosting service in which client rents the complete web server which is not shared with any other client. Dedicated web hosting is even more flexible than Shared web hosting as the client has the complete control of the server or services. Client on his or her own wish can install any Operating System, hardware, software and so on. Client can however get the server administration from the web hosting company as extra services. Generally you get great returns when you investment and use this web hosting type.
Another web hosting type is the 'Managed web hosting'. In this web hosting service, client gets his or her own web server however they are not given full control of it. User can only manage data via File transfer Protocol or FTP on the web server. The reason behind not giving full control of web server to the user is to provide top quality service without interference. Generally user does not buy server on the other hand it is leased to him by the web hosting company.
Now let me tell you about 'Colocation web hosting'. It is the hosting type that is same as the Dedicated web hosting. The only difference in this hosting type is that user buys the colo server. The web hosting company just offers physical space and the maintenance of the server. Colocation web hosting thus proves to be the most expensive but powerful hosting service. Colocation providers generally provide no or very less support on the client machine. They are just responsible of providing Internet access, electrical and storage facilities to the server. Thus the companies going in for this web hosting type need to keep in their own administrator for the server maintenance and upgrades.
A new type of web hosting is the 'Cloud web hosting'. This web hosting provides its customers with scalable, reliable and powerful hosting with the help of utility billing and collection of load balance servers. The main advantage of this web hosting is that customers need to pay only for what services he or she uses against what he or she could use.
There is another web hosting service that makes use of multiple hosting servers and this is called as the 'Clustered web hosting'. Clustered web hosting is the perfect replacement for Dedicated web hosting. In this web hosting type, same content is hosted on several servers and thus lead to better utilization of resources.
'Grid web hosting' is another web hosting type that can be rightly said as another form of distributed web hosting. In this web hosting type there are multiple web hosting servers that actually act like a grid with several nodes.
'Home server' is one of the types of web hosting where a single machine is kept in home and is then used to host single or multiple web sites. The internet connects in this case is the broadband connect that the customer has applied for. Usually old computers kept at home are made the server and the web site is hosted using them.
However there are some ISPs that block this web hosting type by not allowing the requests coming from customers' TCP port 80. The reliable and the best solution toit is using a trustworthy DNS host name. You can create account with Dynamic DNS service. This will solve your problem in such as way that a Dynamic DNS service will change your PCs IP address pointing to the URL to a new IP address change.
https://www.naveenkapur.com/wp-content/uploads/2018/11/hosting.jpg
186
271
Naveen Kapur
https://www.naveenkapur.com/wp-content/uploads/2019/11/logo-300x107.png
Naveen Kapur
2008-04-13 21:26:42
2020-03-28 08:05:09
All about Web Hosting: What are the Various Types of Web Hosting