Social Media For B2B Marketing – How To Get Started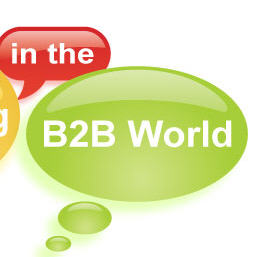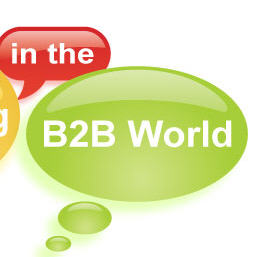 One of the best things about social media: we're all still learning and figuring this thing out. There are no true experts. Whether you're in B2B Marketing, Social Media or any business, the world is getting smaller and great ideas come from all over the globe.
GetIt Comms is a B2B Marketing agency out of Singapore headed by CEO Anol Bhattacharya. I met Anol during #B2BChat sessions on twitter but have come to really respect the thought leadership they are providing. These folks really do seem to live up to their name – they "get it."
B2Bento is their marketing blog and you should most certainly check these folks out. A couple of months ago they published this amazing INFOGRAPHIC: Quickstart Guide to Social Media Success. And Asuthosh Nair & Jaspreet Sidhu from GetIt Comms recently published this great whitepaper on Social Media for B2B Marketing. You can download it for free but here is a quick summary.
Why Does Social Media Matter
According to the report, traditional tactics just aren't providing the return on investment that they used to. Our B2B buyers are spending less than 25% of their time paying attention to TV, print and outdoor advertising.
Where are they spending their time? Social Media. Hundreds of millions of blogs, thousands of tweets per second and huge growth in user numbers across the main social sharing sites Facebook, Twitter, Linkedin. B2B buyers are taking part in this trend with as many as 90% reporting that they use social media tools.
The report lists 7 reasons why B2B Marketers should use Social Media:
1. Social media provides the multiple touch points the B2B buying process demands
2. Social media can help identify hard to reach contacts within organizations
3. B2B professional are already actively networking
4. Social media enables 3rd-party influence on the purchase decision
5. It's easy to showcase thought leadership through social media channels
6. Social media is cost effective
7. Social media enables rapid response to the unique requirements of the B2B buying process
How To Get Started
Plan Your Strategy: I have always said the first objective of social media is to define your objective. Whether you are looking to support your brand, drive leads, support customers or all of the above, it is important to have a clear set of objectives going in.
Do Your Research: Define your audience. What channels are they using most? What are they talking about?
Set Your Guidelines: I was proud to see B2Bento use the SAP company guidelines as a leading example along with other B2B IT names IBM and Intel and B2C brands Kodak and the BBC.
Get Cracking: The paper emphasizes that it is not enough to be visible. You also have to add value to the conversation through content, insight and thought leadership. It also highlights the need to be "transparent and genuine with their reader base."
The white paper also goes into a few cases studies of companies that are executing on their social media plans and achieving real results. It also provides tips and advice on how to monitor results. But I'll let you download Social Media for B2B Marketing to see that for yourself.
To me, this paper is the perfect example of social media marketers who "walk the walk" The white paper is using social media and content marketing to talk about social media and to demonstrate the thought leadership that GetIt Comms has in this area.
So I asked Asuthosh Nair who helped write the paper what drove them to create it and how the reception has been:
At the time of writing the paper, the B2B space especially in Asia had not quite cottoned on to using social media for their marketing initiatives. There were many self-proclaimed gurus and wild ideas whirling around that only served to confuse and alienate, rather than educate and inform. The need of the moment was a structured and practical approach with sensible and actionable ideas. We felt the paper would be the ideal platform to share some of the practical experience in this regard gained through engagements with our clients.
The reception went beyond expectations. We distributed it through various channels – our blog, Scribd, the Twitter-verse, and the like, and hit a thousand downloads in a short space of time. It also gained the attention of several B2B bloggers and to date has been read close to 4,000 times. What people have told us is how they could take the ideas in it and run with it in their organisations right away as it helped get buy-in from their management, and steps to get going sans theoretical clutter. We are gratified at this response. As always, we stand on the shoulders of giants in this space and while we don't know it all (if that's ever possible), we're happy to have contributed in some measure to the collective stream of ideas.
So thanks to Anol, Asuthosh & Jaspreet for the great content. Please keep it coming!
https://www.naveenkapur.com/wp-content/uploads/2018/11/b2b-social-media-marketing.jpg
257
263
Naveen Kapur
https://www.naveenkapur.com/wp-content/uploads/2019/11/logo-300x107.png
Naveen Kapur
2008-04-15 23:34:29
2020-03-28 08:04:28
Social Media For B2B Marketing – How To Get Started